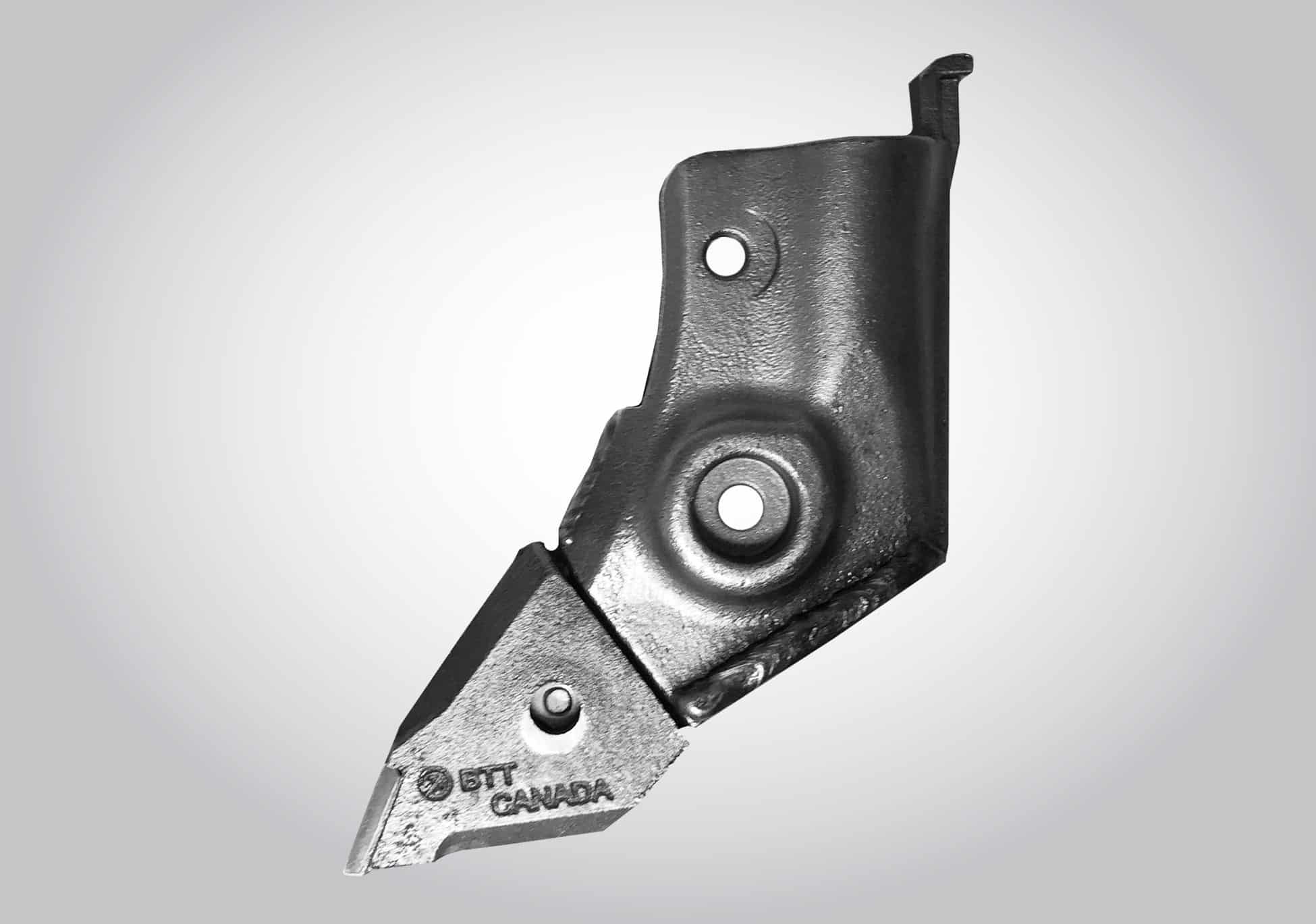 SINGLE SHOOT OPENER
Fits: Seed Master
Fertilizer Type: Starter Fertilizer w/ Seed Only
Tube Size: 1-1/4" (32 mm) O.D. and 1/2″ (12 mm) O.D.
Tip Options: Any 200 Series Single Shoot Replaceable Tip. Tips sold separately.
Overview: The narrow design allows for more accurate seed placement behind the tip. Extra hard surfacing on critical wear areas increases the life of the holder.
Notes: Installation bolts sold separately. Use 3/8" lock nut and 3/8″ x 1-1/2" Grade 8 Carriage bolts.
*All product and company names are trademarks™ or registered® trademarks of their respective holders. Use of them does not imply any affiliation with or endorsement by them. Seed Hawk Inc. and Väderstad and any other use and/or mentions of their name and/or product designations are the property and registered trademarks of Seed Hawk Inc. / Väderstad Holding. For more information please view our Legal Notice.