REPLACEABLE SINGLE SHOOT TIPS
We partner with Leth Iron in Lethbridge, AB to cast our replaceable carbide tips, providing Canadian made products with superior wear resistance.
All tips on this page use bolt and nut combo 200-BNC-3100.
"We are using a 3/4 inch opener. Penetration is very good, long-lasting. Minimum stepping."
Bernie Klammer, Vegreville, AB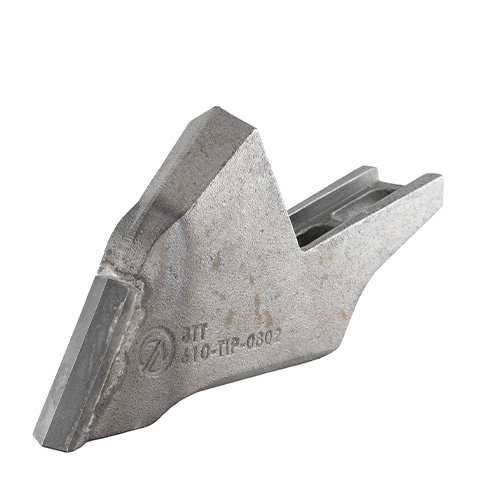 CARBIDE SPREAD TIP
3/4" (19mm) long-wearing single shoot tip with extra long carbide on the nose for high abrasive conditions. Used for seeding or fertilizing (not for double shooting).