SWEEPS, SPIKES & CHISELS. INCREASED DURABILITY. REDUCED STEM WEAR.
Blue Armour™ is available in select sweeps, spikes, and reversible chisels within our bolt-on, 200 & 410 Series Speed-Loc™ quick-change sweeps and chisels. It is not available in products that have a wear pad welded to it.
Several field tests conducted in North America and Europe show that Blue Armour improves wear life by 24-30% while also reducing stem wear. The variation in wear results is attributed to the variety of soil and field conditions encountered during testing. You get better value and more acres per dollar.

"It was a tough spring for wear on sweeps but the BTT sweeps are a good product. I think they wore more evenly and slightly longer than the competitor's sweep, hard to tell how much longer they lasted due to the dry soil. I liked the longer neck on them as well. The bottom bolt gets wear on it before they need to be changed but the longer neck seems to minimize that."
Kyle Jorgenson, Benson County, North Dakota
"We are pleased with the performance of our Blue Armour™ sweeps. We were hoping for 30% more useable life than the competitor's sweep but we are getting closer to 50%. The wear pattern is better because the Blue Armour retains the leading tip of the sweep much longer. This keeps us at a more consistent depth."
Ryan Tucker, St. Thomas, North Dakota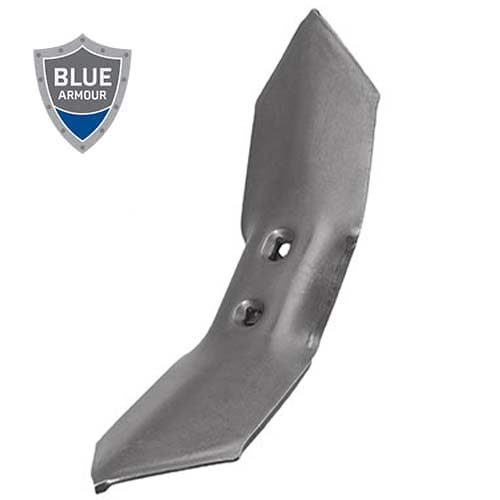 Fits: 50° Shank
This chisel is used for primary tillage in the fall and early spring.