DISCOVER THE BTT DIFFERENCE
When you succeed, we succeed. At BTT, we think you should expect a lot, and we strive to deliver that with exceptional Customer Service, high-quality Canadian made products, and the best Warranty and Performance Guarantee in the market.
We call this The BTT Difference and these are just a few of the ways we go the extra mile to keep your operation growing.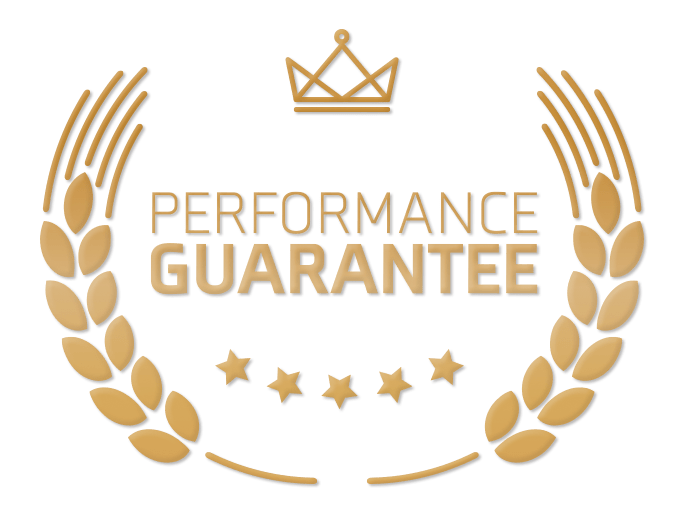 ONE-OF-A-KIND PERFORMANCE GUARANTEE
BTT guarantees the product you purchase will perform to its designed specification under normal conditions. If the product does not perform its designed task within the first season of use, please inform us of the issue immediately and grant us the opportunity to visit your field to assess the situation. If we cannot rectify the situation, we will guarantee you a 100% refund. Failure to follow our recommendations will render the Performance Guarantee void.
Warranty Terms
Warranty is limited to the replacement of the failed part and does not cover any consequential damages. To obtain warranty, the part must be returned to the dealer. The dealer will complete the Warranty Claim Form.
All products are warranted from the date of purchase at our discretion as follows:
> 1st year prorated to a maximum of 100%
> 2nd year prorated to a maximum of 70%
> 3rd year prorated to a maximum of 40%
Warranty expires 3 years from the original date of purchase. Invoice must be provided.
Warranty will not be provided on any of our parts that have been used with non-original BTT replacement parts or tips.
Warranty only covers defects in materials and workmanship.
Carbide is warranted for loss only. Chipping of carbide is normal. If the brazing fails and the carbide falls off, return the part to the dealer.
Trip Strength Considerations
Our seed openers need to perform in some challenging conditions, and we design our products with durability in mind. The end user has the responsibility to make sure the machine is best suited to the operating conditions. Trip strength is an important consideration.
When it comes to trips, heavier is not necessarily better. Buying a seeding machine with heavier trips than required for proper penetration may result in:
> broken or damaged seed openers
> broken or bent shanks
> more rocks being pulled to the surface
Some people believe a heavy trip is a "one size fits all" scenario. This is simply not true. Take the time and make sure you get a machine with appropriate trip strength for your farming operation. Proper trip strength will save you time and money.
When determining the appropriate trip strength, some factors to consider are:
> soil type
> amount of rock
> type of seed opener used.
Bourgault Tillage Tools reserves the right to limit warranty claims on trip strengths greater than 400 pounds.