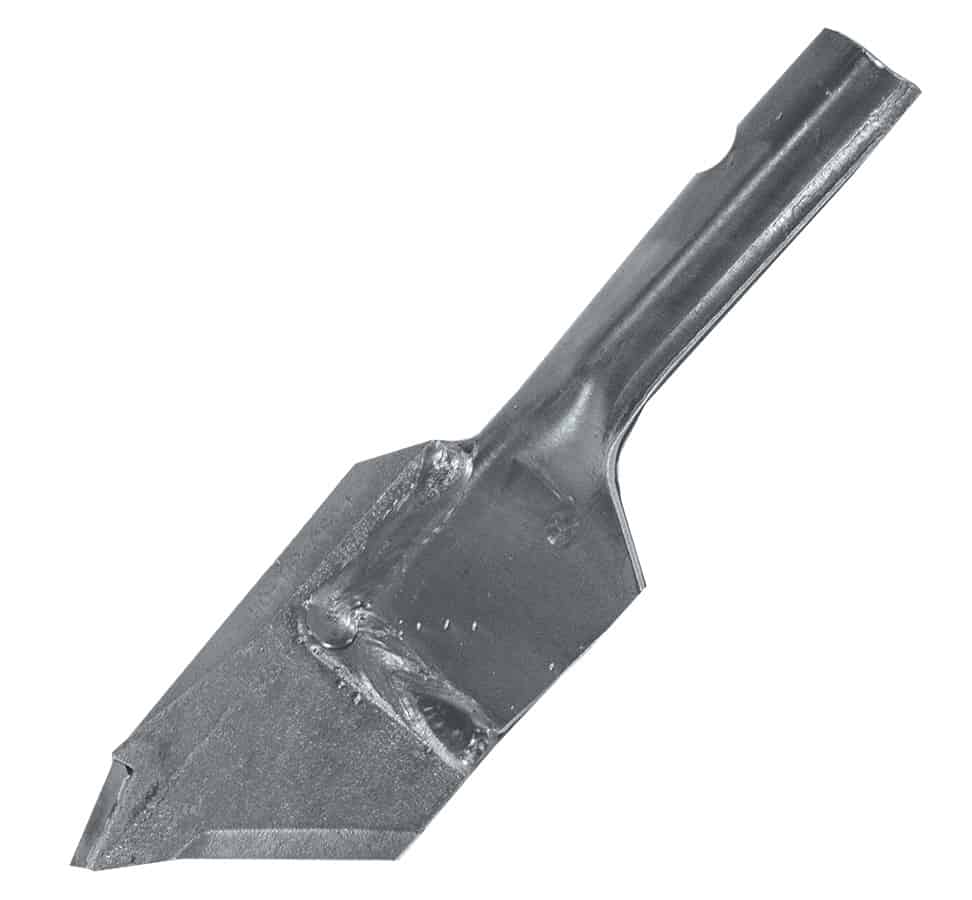 SINGLE SHOOT OPENER
Fits: 200 Series Speed-Loc™
Fertilizer Type: N/A
Tube Size: N/A
Tip Options: 3/4" (19 mm) weld-on tip available with or without carbide.
Installation Driver: 400-DRV-1010
Overview: This low disturbance opener is low in draft and provides easy pulling. It is designed to work with 300-ATM-1035 of the Seed Boot System.
Notes:
200-KNF-0811 comes with the carbide tip
200-KNF-0810 does not have a carbide tip.