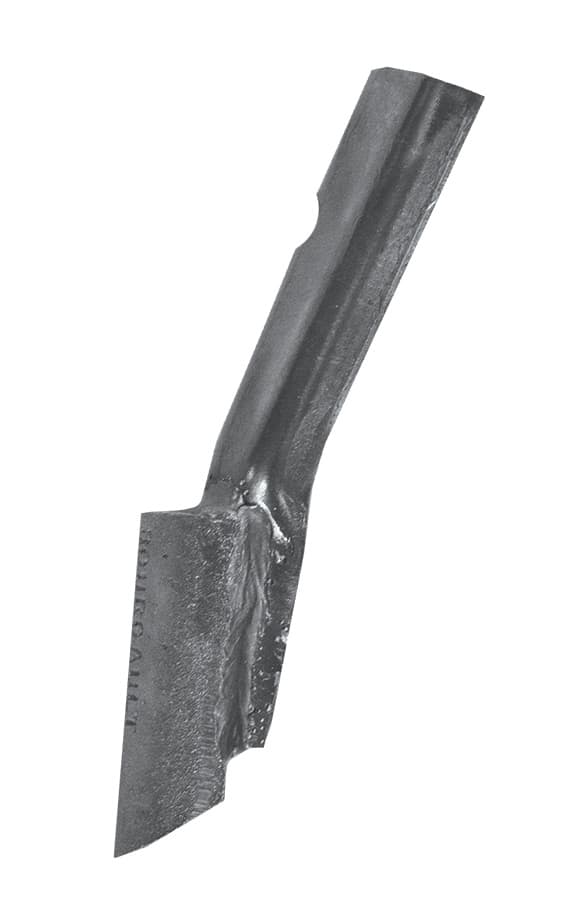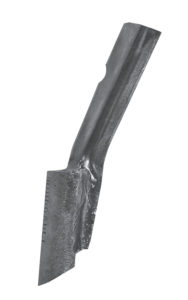 SINGLE SHOOT SEED OPENER
Fits: 200 Series Speed-Loc™
Fertilizer Type: N/A
Tube Size: N/A
Tip Options: Long-wearing welded high-chrome tip.
Installation Driver: 100-DRV-1020
Overview: This opener runs through the ground at a fairly vertical angle to provide less rock pulling. Provides 1-1/2" to 1-3/4" (38–44mm) seed spread. Works best with the 1" (25mm) single tube seed boot.
The Speed Release tool (200-REL-1010) must be used when removing openers, sweeps, and spikes from the Speed-Loc™ Adapters.