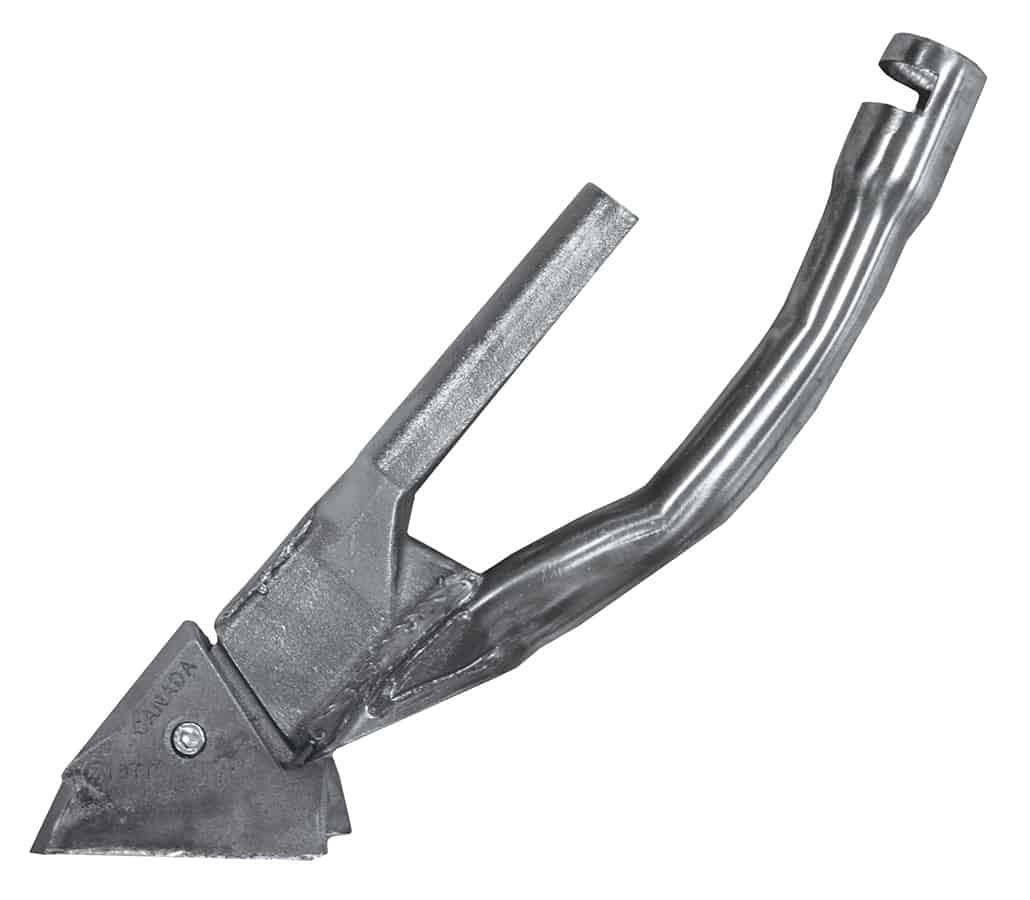 SINGLE SHOOT OPENER
Fits: 47° and 50° C-Shank
Fertilizer Type: Starter Fertilizer w/ Seed Only
Tube Size: 1-1/4" (32 mm) O.D.
Bolt Hole Spacing: 1-3/4"  to 2-1/2" (44 – 64 mm) slotted bolt hole spacing provides the ability to fit many different makes and models.
Tip Options: Any 200 Series single shoot replaceable tip, allowing you to choose the right tip for your conditions. Tips sold separately.
Due to plugging the opener is not recommended with the following tips:
200-TIP-0511
200-TIP-0800
200-TIP-0801
200-TIP-0802
200-TIP-0803
200-TIP-0811
Overview: The rear delivery of this opener provides extra trash clearance.
Notes: Installation bolts sold separately. Use Grade 8 Hex Head bolts.