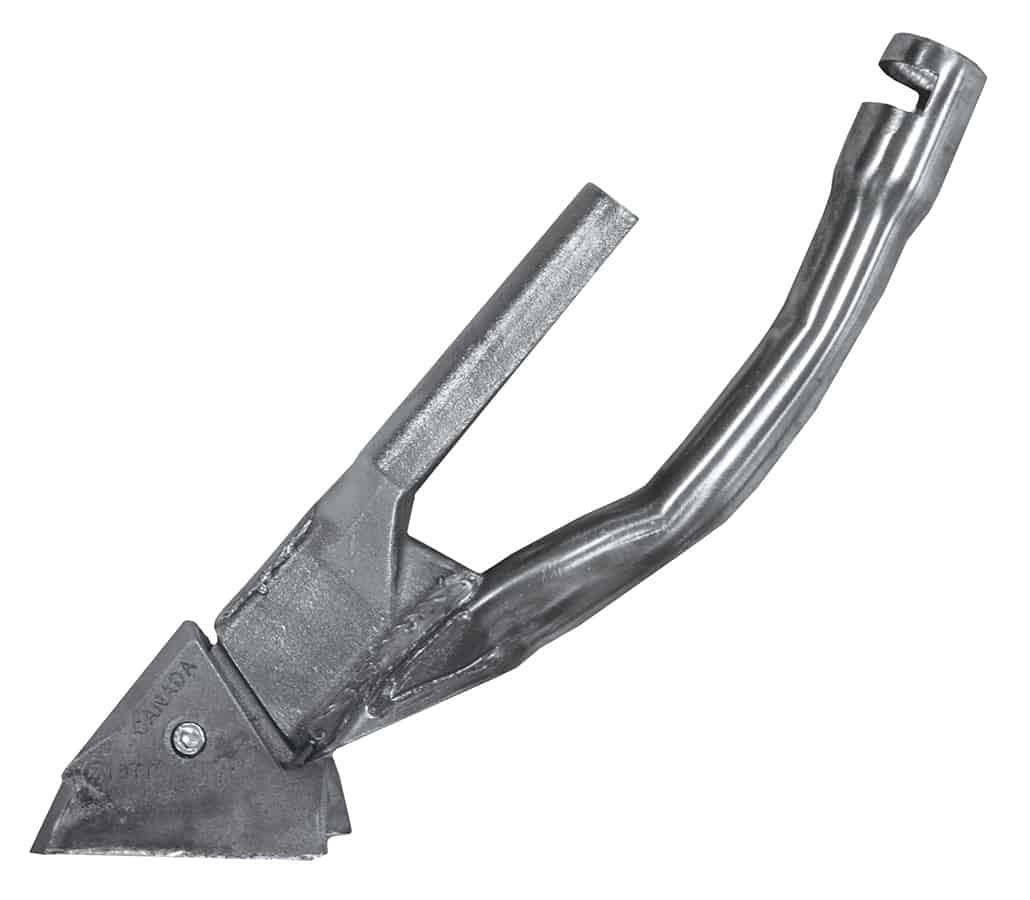 Fits: 47° and 50° C-Shank
Fertilizer Type: Starter Fertilizer w/ Seed Only
Tube Size: 1-1/4" (32 mm) O.D.
Bolt Hole Spacing: 1-3/4"  to 2-1/2" (44 – 64 mm) slotted bolt hole spacing provides the ability to fit many different makes and models.
Tip Options: Any 200 Series Replaceable Tip, allowing you to choose the right tip for your conditions. Tips sold separately. See tip options here…
Overview: The rear delivery of this opener provides extra trash clearance.
Notes: Installation bolts sold separately. Use Grade 8 Hex Head bolts. See page 110 of our catalogue for more details.