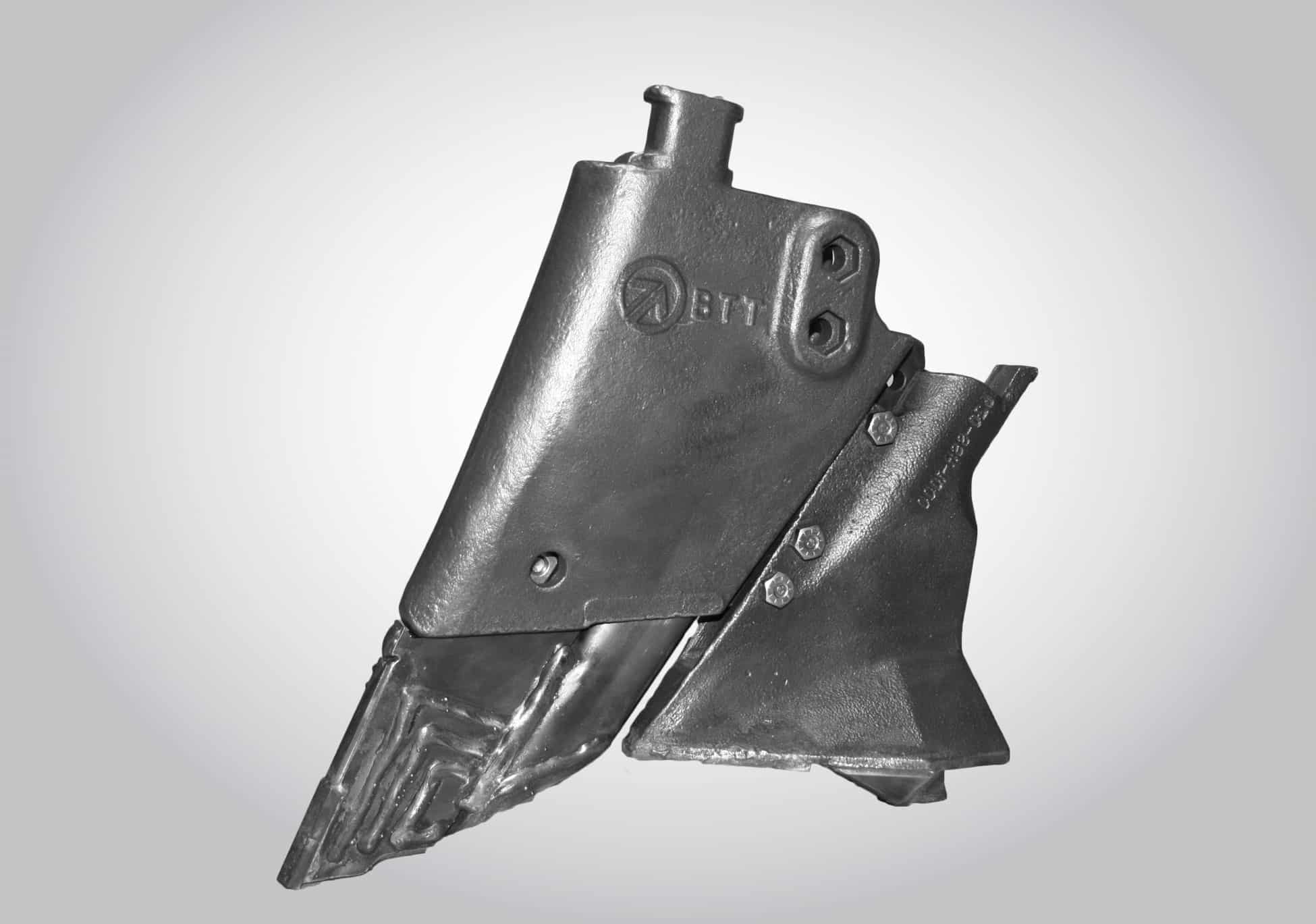 TITAN OPENER SYSTEM
Fits: 47° and 50° C-Shanks
Fertilizer Type: Multiple options.
Overview: This holder is part of the Titan Opener System an innovative system giving you the most horizontal and vertical seed separation. This system gives you the flexibility to choose the right tip, seed shoe and fertilizer tubes for your needs. Photo on the left shows 620-TIP-0510 and 620-SSH-1000. Components and tips sold separately. 
Notes: Installation bolts sold separately. Use 1/2″ x 2-1/4″ Grade 8 Hex Head bolts.