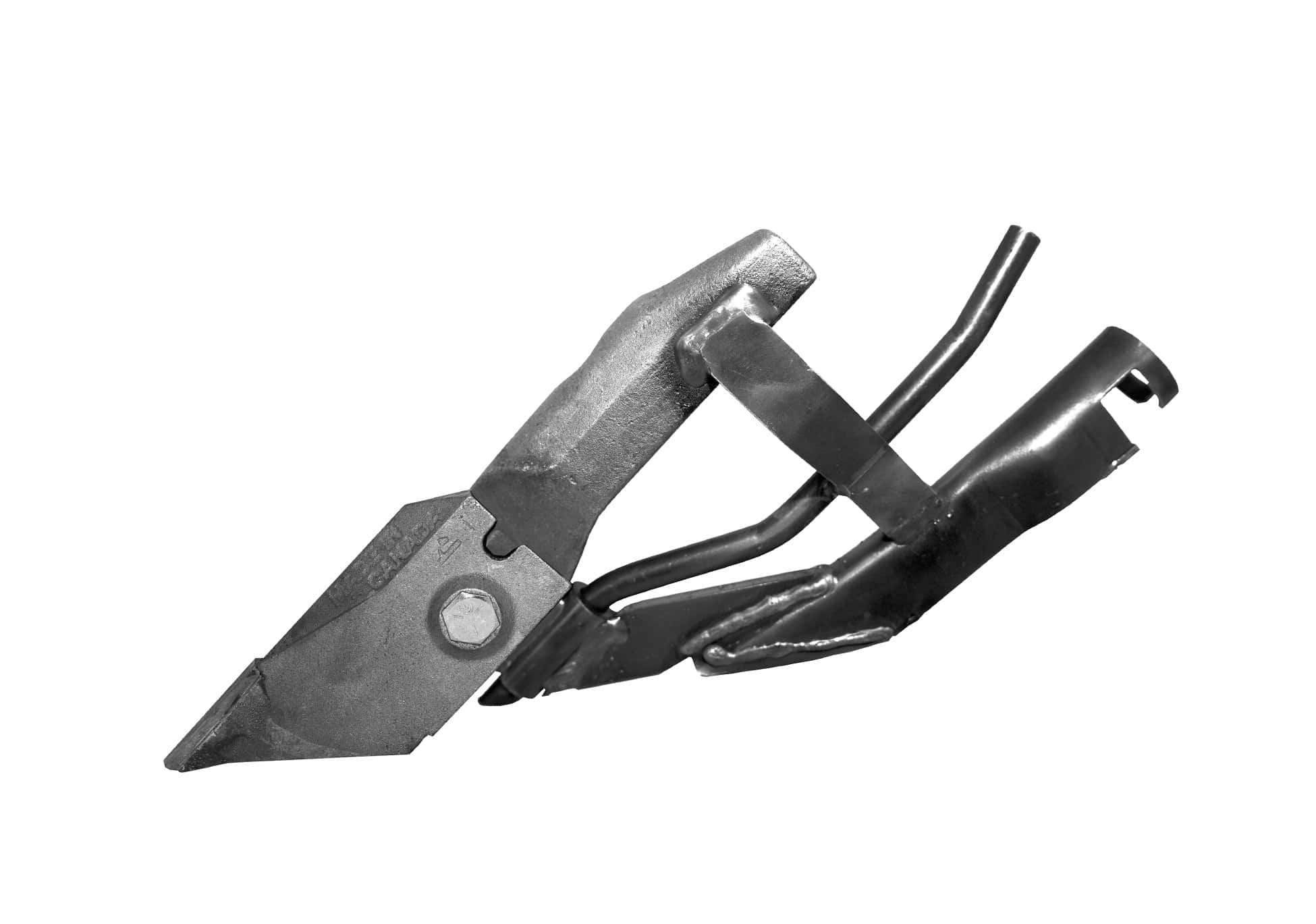 FERTILIZER APPLICATOR KNIFE
Fits: 43°, 47°, and 50° C-Shank
For 43° shank use a 7° wedge.
Fertilizer Type: Granular + Cold Flow NH3
Tube Size:
Granular: 1-1/4" (32mm) O.D. For different hose sizes, a bushing may be used.
NH3: 1/2" (12mm)
Bolt Hole Spacing: 1-3/4" to 2-1/2" (44-64mm) slotted bolt hole spacing providing the ability to fit many different makes and models.
Tip Options:
3/4" (19mm) tips:
600-TIP-7500 (cast chrome)
600-TIP-7501 (regular carbide)
600-TIP-7502 (extra-long nose carbide)
Overview: This fertilizer applicator knife is designed for use with Granular and Cold Flow NH3 kits. The replaceable tip gives you the flexibility to choose the right tip for your conditions. Can be converted to a Liquid system. Please call the factory for more details.
Notes: Installation bolts sold separately. Use 1/2" Grade 8 Hex Head bolts.