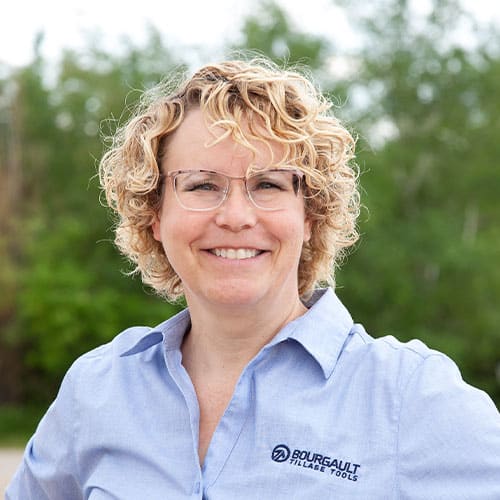 Inside Sales & Order Desk
If you've called in to chat about products, or to place an order, you've most likely had the pleasure of chatting with Penny. Not only is she here to help our many dealerships and farm customers, she also provides support to our Sales Team and the rest of the BTT crew.
Penny has a degree in Agriculture from the U of S and her entire career has been in the ag industry. Born and raised in the local area, she and her husband spent 15 years in Alberta before returning home to rural SK to be closer to family. Outside of work Penny can be found camping, exploring, quadding and snowmobiling or working on numerous arts & crafts projects.
P 1.800.878.7717 ext 220
C 306.874.8322
E penny@tillagetools.ca