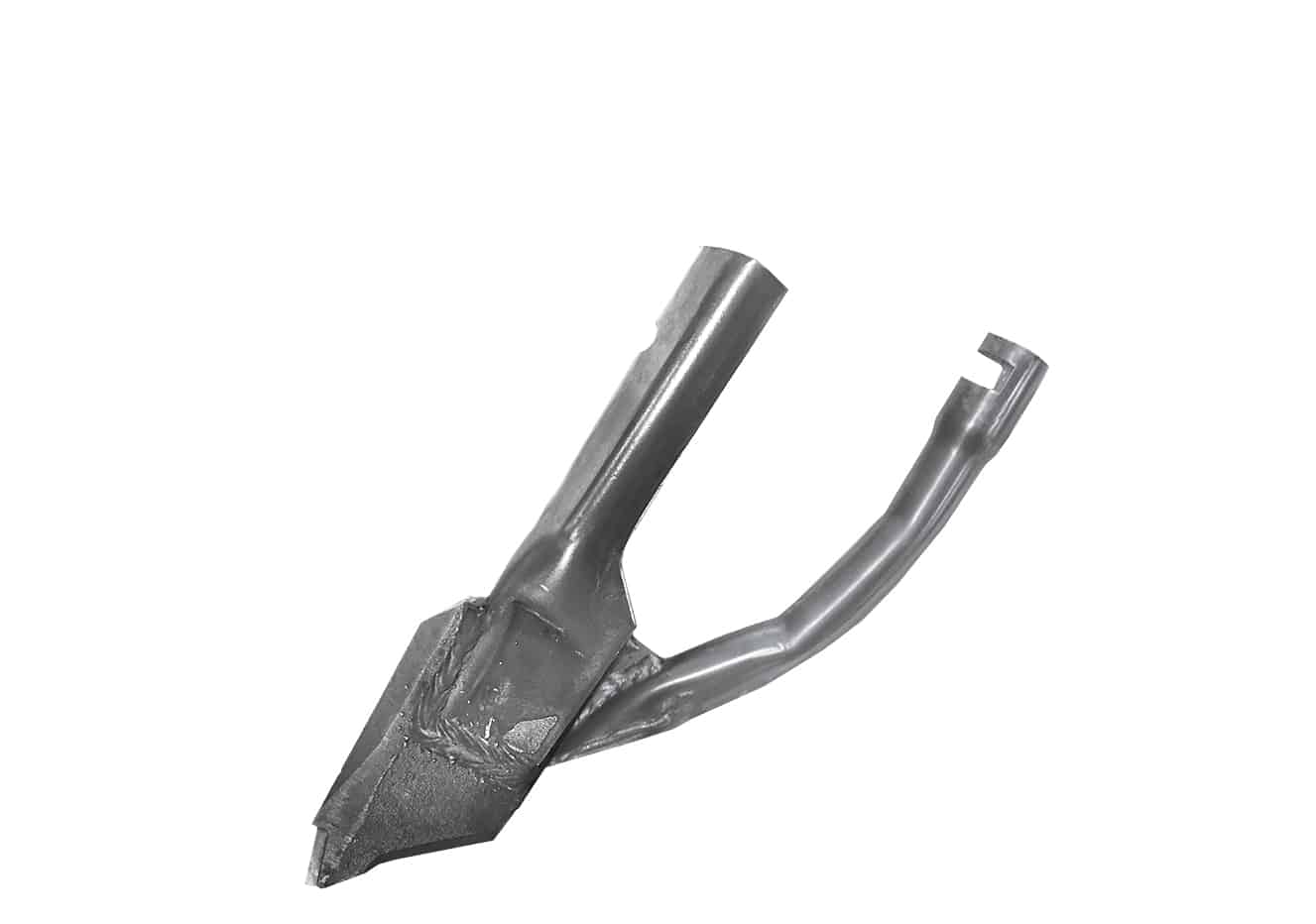 Fits: 410 Series Speed-Loc™
Fertilizer Type: Granular
Tube Size:1-1/4" (32 mm) O.D.
Tip Options: 3/4″ (19 mm) weld on tip with nose carbide for long-lasting wear life and excellent penetration.
Driver for Installation: 400-DRV-1010
Overview: The weld on tip makes this opener better in rocky conditions.
This knife can be converted to 1-1/2″ (38mm) O.D. pipe. Please call the factory for more details.