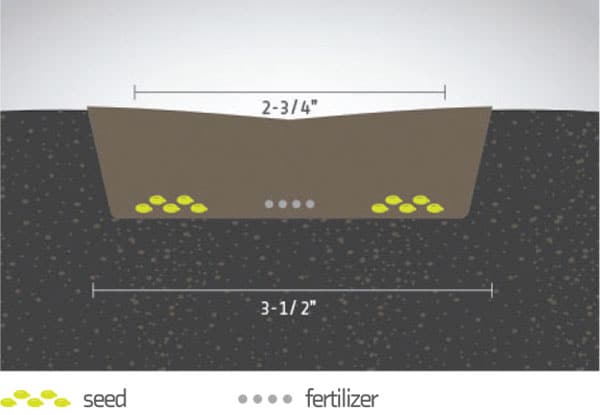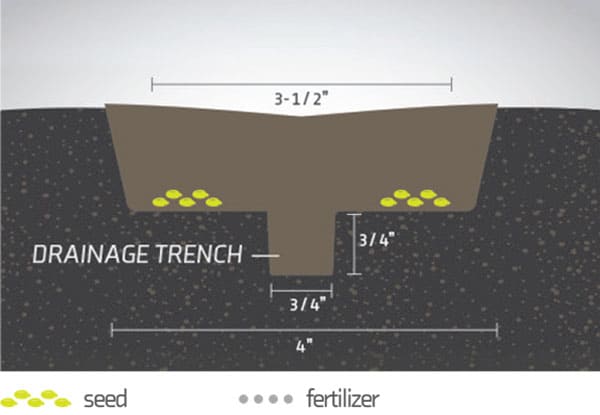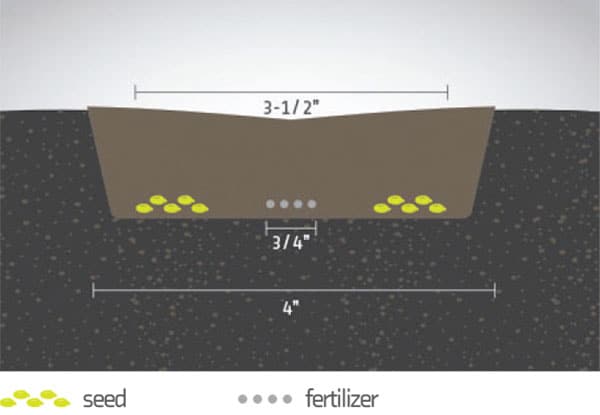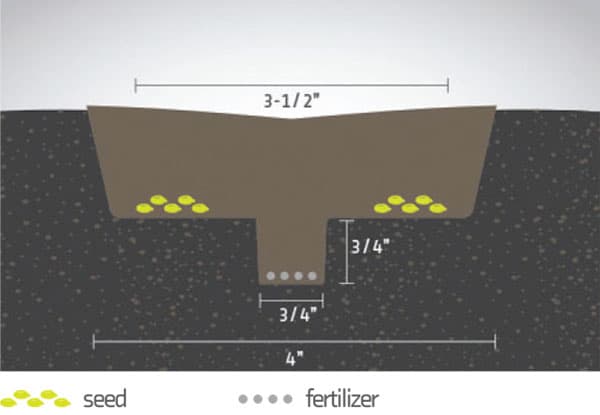 *Drawings for illustration purposes only. All measurements shown are approximate. Results may vary with multiple factors including soil conditions, ground speed, application rates, fan speeds and more. In less than ideal conditions, mixing between seed and fertilizer may occur. For more information please refer to our precautions and risk factors.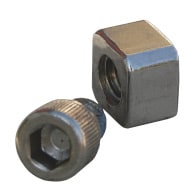 200-BNC-3100
Bolt & Nut Combo
This bolt and nut combination is used to secure tips with product numbers beggining in 200, 610, 612 & 614. It is important not to over tighten the bolt when installing the tips. The bolt has a strip of thread lock applied to the threads, so it needs only to be turned in by hand until the shoulder of the bolt makes contact with the nut.
The nut, 200-NUT-3101, and bolt, 200-BLT-3102, can be ordered separately.
Over torquing with a power drill will result in difficulty when removing. Recommended to torque to 84 in/lbs or 7 ft/lbs. 

All product and company names are trademarks™ or registered® trademarks of their respective holders. Use of them does not imply any affiliation with or endorsement by them.  For more information please view our Legal Notice.