6X MORE WEAR THAN REGULAR TINES
The MAX LIFE™ process infuses tungsten carbide onto the harrow tine creating the toughest and most economical option available. Field tests have proven that MAX LIFE tines outlast regular tines by a minimum of 6X.
BTT applies its MAX LIFE coating to tines manufactured by S3 Wireform, which are known for consistency and longer coil life. MAX LIFE™/S3 Harrow Tines – the perfect match for longevity and exceptional value.
Field Tested. Outstanding Results.
"MAX LIFE harrow tines have proven to outperform a regular tine many times over. There is no more need to worry about excessive tine wear in dry soil conditions prior to the fall rain. People tend to put off harrowing when the soil is too dry but the sooner you can harrow straw and chaff behind the combine maximizes the benefits of straw management and even germination the next year. This new product will now change a harrowing/time management decision and there is a good chance the life of this tine will be close to the life of the harrow bar itself. I wouldn't hesitate to recommend the MAX LIFE tine to anyone." 
Shawn Blandin, Synergy Farms, St. Brieux, SK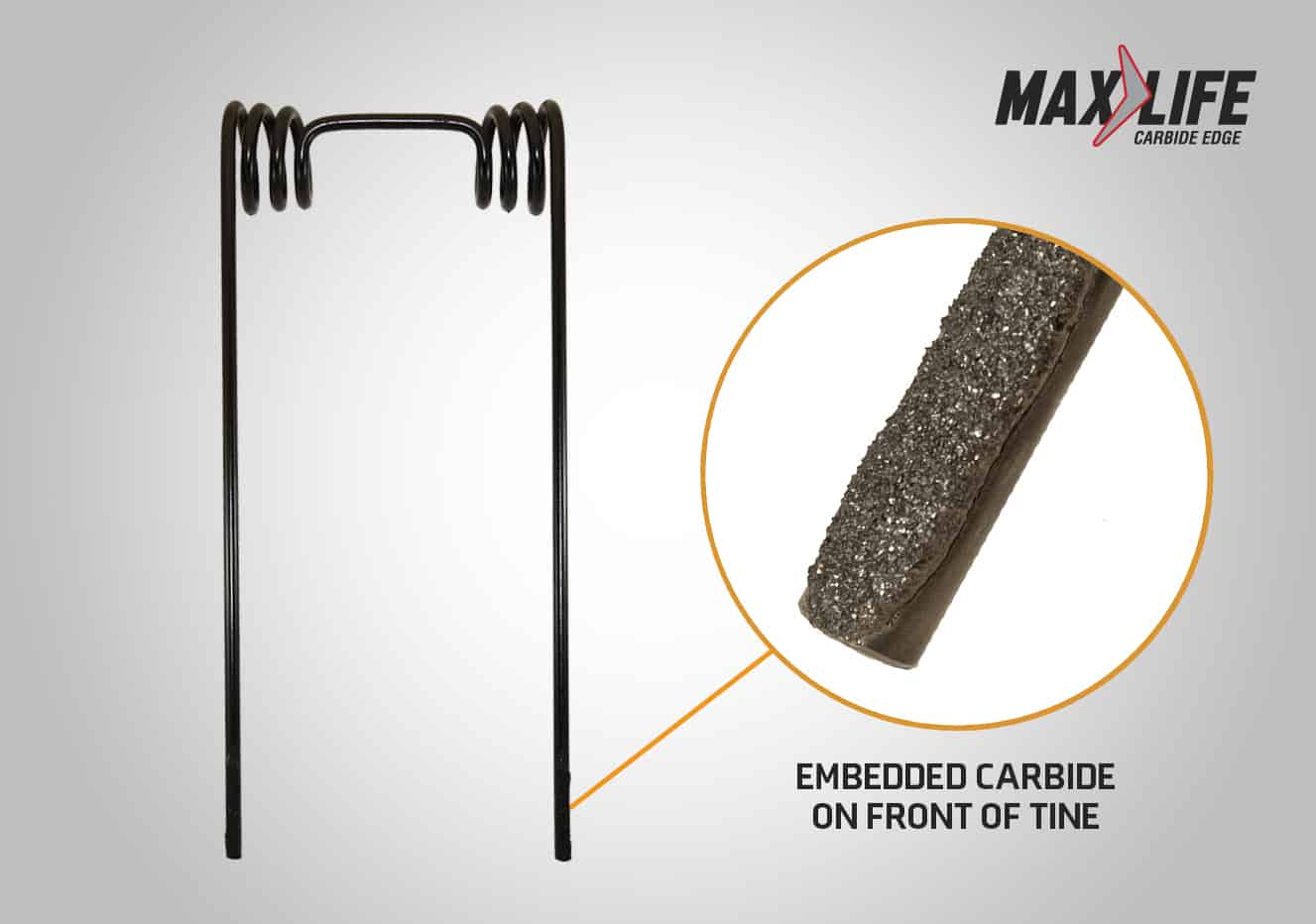 010-HAR-5625ML UNIVERSAL
Fits:
Bourgault/Delmar (OEM #2070-28)
Brandt (OEM #B021750)
Flexi-Coil (OEM #90081C, 87445314)
Gates (OEM #120240, 120241)
Pillar (OEM #212-033, 212-145)
Rite Way (OEM #404-0010, 404-0028)
Summers/Herman (OEM #8H1190S)
Coil I.D.: 2-5/8″
Dimensions: 9/16″ diameter x 12″ wide x 26″ high