DISK BLADES WITH 20-40% LONGER LIFE
Niaux 200 uses patented technology to create disks that have consistently high qualities, including:
maintaining tight tolerances for shape control,
a machined edge for superior penetration in hard soil conditions, and
a durable edge that stands up in rocky conditions with no chipping or cracking.
The special heat treating process provides an increased hardness of the outer disk area that results in:
20-40% extended blade life,
a self-sharpening wear pattern, and
better fuel economy as less horsepower is required.
Lifetime warranty on breakage due to manufacturer defect. 
Fits: AgPro, Amity, Bourgault, CNH, Concord, Great Plains, John Deere, Lemken, Norwood, Pillar, Salford, Summers, Sunflower & Yetter.
For inquiries from Canada and the following U.S. states: WA, ID, MT, ND, MN & WI
For inquiries from all other areas in the U.S.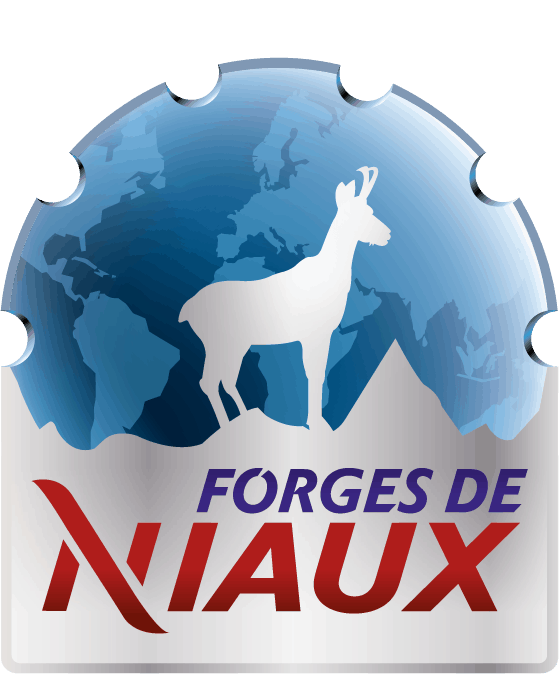 70 YEARS OF RESEARCH & INNOVATION
Forges de Niaux has over 70 years of disk blade manufacturing experience and has been on the leading edge of many innovative ideas. With generations of experience under their belt, the latest line of disk blades, the Niaux 200, were released. These disk blades are made from high quality steel and a new heat treatment process.
Forges de Niaux is the only manufacturer in the world to offer disk blades with hardness levels up to 58 HRC.  These disk blades offer 3 zones of hardness. The lowest level of hardness is found in the center core of the disk, where it is mounted, providing flexibility for shock absorption. Increased durability comes from the transitional zone while the outer edge offers the highest level of hardness providing 20 to 40% longer wear.
Learn more about the advantages of Niaux 200 disks at forgesdeniaux.com.
MRB®, Mid Row Banders® and Mid Row Bander® are Trademarks of Bourgault Industries Ltd. and used with permission.