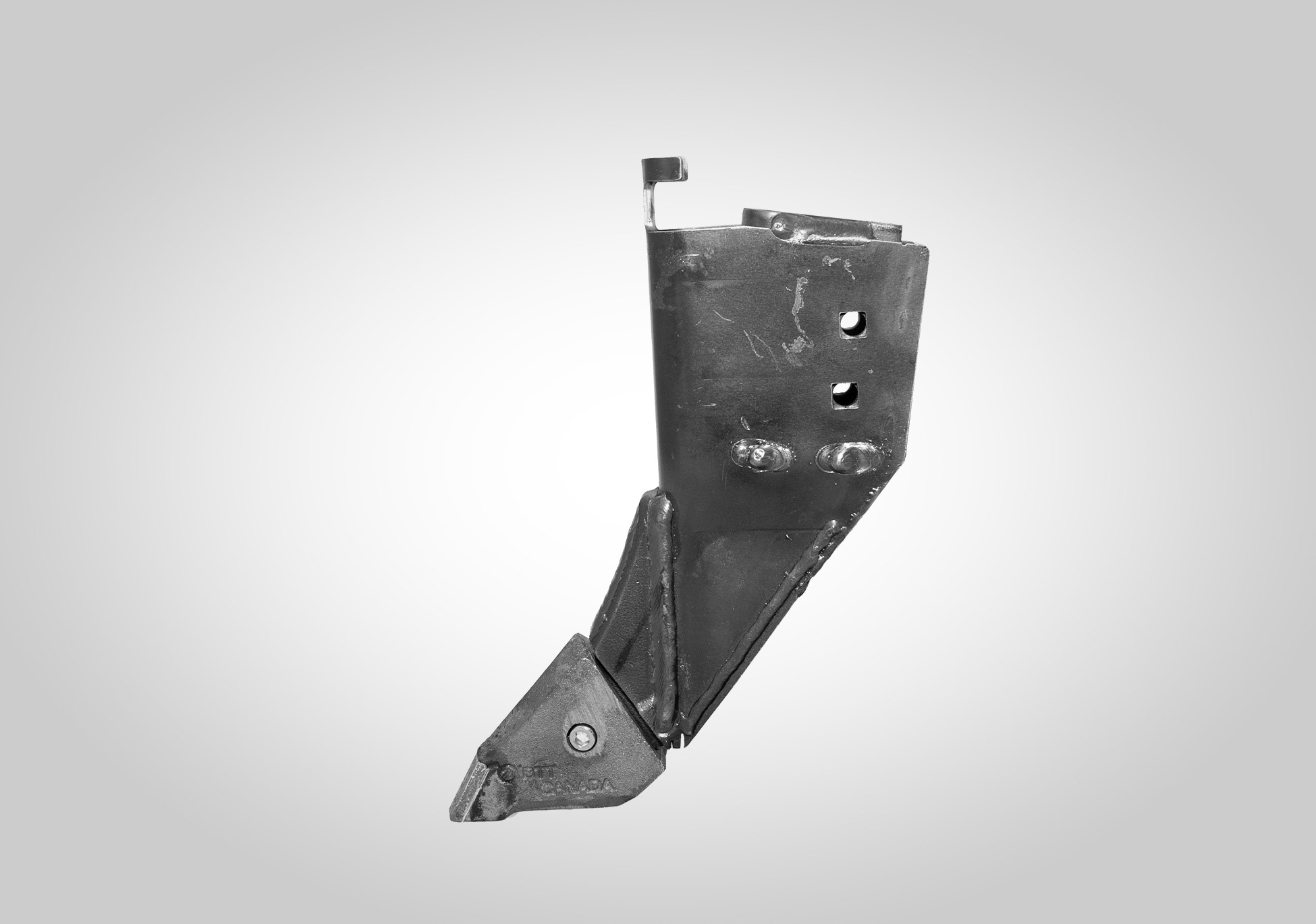 SINGLE SHOOT OPENER
Fits: Bourgault PHD
Fertilizer Type: Starter Fertilizer w/ Seed Only
Tube Size: 1-1/4″ (32mm) O.D.
Tip Options: Any 200 Series single shoot replaceable tip, allowing you to choose the right tip for your conditions. Tips sold separately.
Overview: Seed is delivered through the precision funnel opening. Front delivery provides precise seed delivery and reduces plugging with better soil flow. Extra hard surfacing on critical wear areas increases the life of the holder and reduces breakage in rocky conditions.
Notes: Installation bolts sold separately. Use 3/8" x 2-1/4" Grade 8 carriage bolts.
When installing use bolt holes pictured below.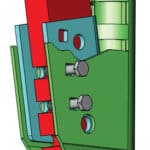 *All product and company names are trademarks™ or registered® trademarks of their respective holders. Use of them does not imply any affiliation with or endorsement by them. Bourgault, Bourgault PHD, Bourgault 3330 and 3335 and any other use and/or mentions of their name and/or product designations are the property and registered trademarks of Bourgault Industries Ltd. For more information please view our Legal Notice.