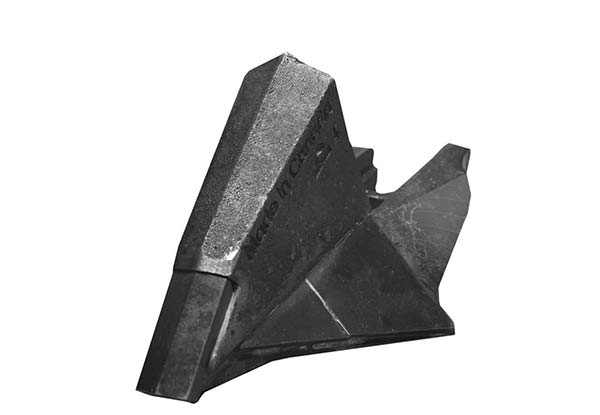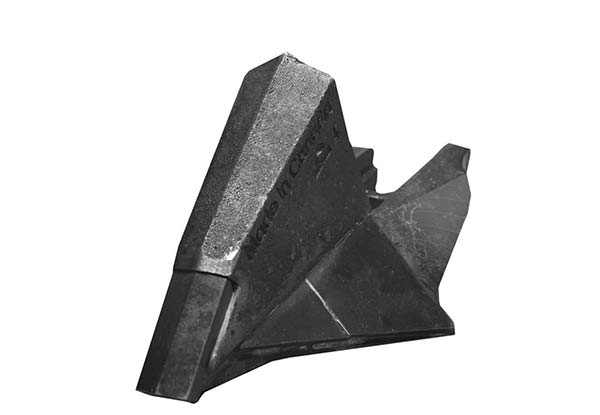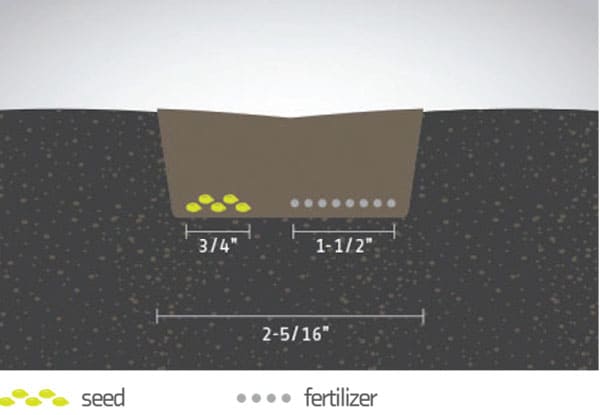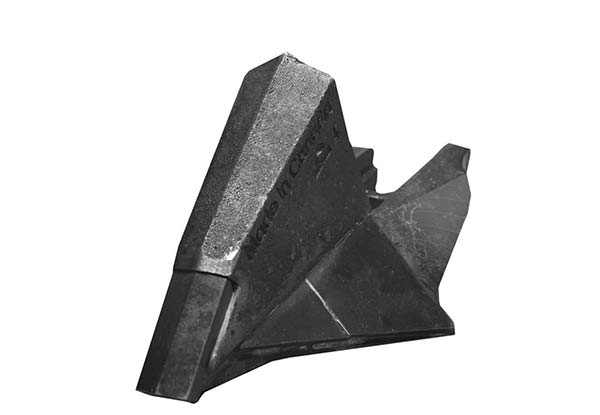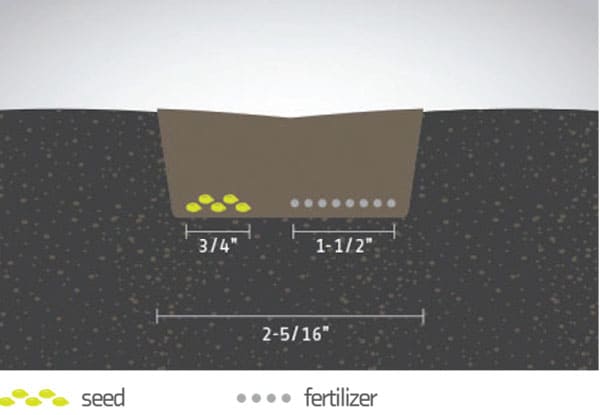 SIDE BAND TIP
Works with the VOS (Versatile Opener System) which gives you the flexibility to choose the right tip and fertilizer tubes for your needs.
Fertilizer Types: Granular, Liquid
Seed Placement: Seed is delivered through an open back tip which quickly positions the seed into a 3/4" (19 mm) band onto a firm, unfractured seedbed.
Fertilizer Placement: Fertilizer is delivered into a band off to the side (right or left). Product is placed at the same level as the seedbed approximately 1-1/2" (38 mm) away from the seed band.
Disturbance: Unique design of the tip provides low disturbance, low draft and smoother fields.
Packer Recommendation: 2-1/4" (57 mm) or wider.
Overview: 1-1/2″ Side Band Tip with 3/4" Horizontal and No Vertical Seed/Fertilizer Separation. The overall tip width is 2-1/2″ wide. It has a cast chrome body with carbide inserts on the nose and two carbide inserts on the wing for excellent penetration and wear resistance.
ALL WINGS ON SIDE BAND OPENERS MUST BE POINTING INWARD TO THE CENTER OF THE SEEDING UNIT TO PREVENT PLUGGING WHEN TURNING.
Customer should order half left and half right wing tips. 610-TIP-1711 (left wing) & 610-TIP-1712 (right wing).
Drawing for illustration purposes only. All measurements shown are approximate. Results may vary with multiple factors including soil conditions, ground speed, application rates, fan speeds and more. In less than ideal conditions, mixing between seed and fertilizer may occur. For more information please refer to our precautions and risk factors.