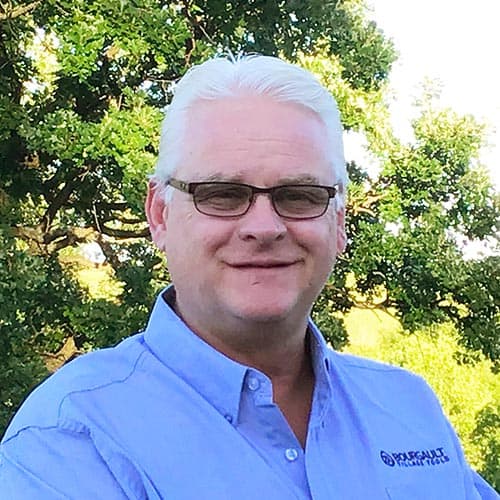 Montana, North & South Dakota Territory Manager
A dealer network that stretches across North America means we have reps in many places too…meet Jim! He's our Montana, Western North Dakota and South Dakota Territory Manager.
Jim joined the BTT team in 2018 and has spent his entire career involved with the ag industry, either farming and ranching, or selling parts and large ag machinery.
He was born and raised in South Eastern North Dakota and grew up helping his father and brother on the family farm. After graduating from Wyndmere High School, Jim went on to attend NDSU for Animal Science and Ag Economics.
"I went into the business of agriculture because that was what I loved to be involved in. I wanted to be working in agriculture in some way. It was in my blood so to speak."
Outside of work, Jim spends as much time as possible with his daughters and two grandsons. You can also find him golfing, hunting and helping out back on the home farm.
P 1.800.878.7717 ext 274
C 701.640.3516
E jim@tillagetools.ca