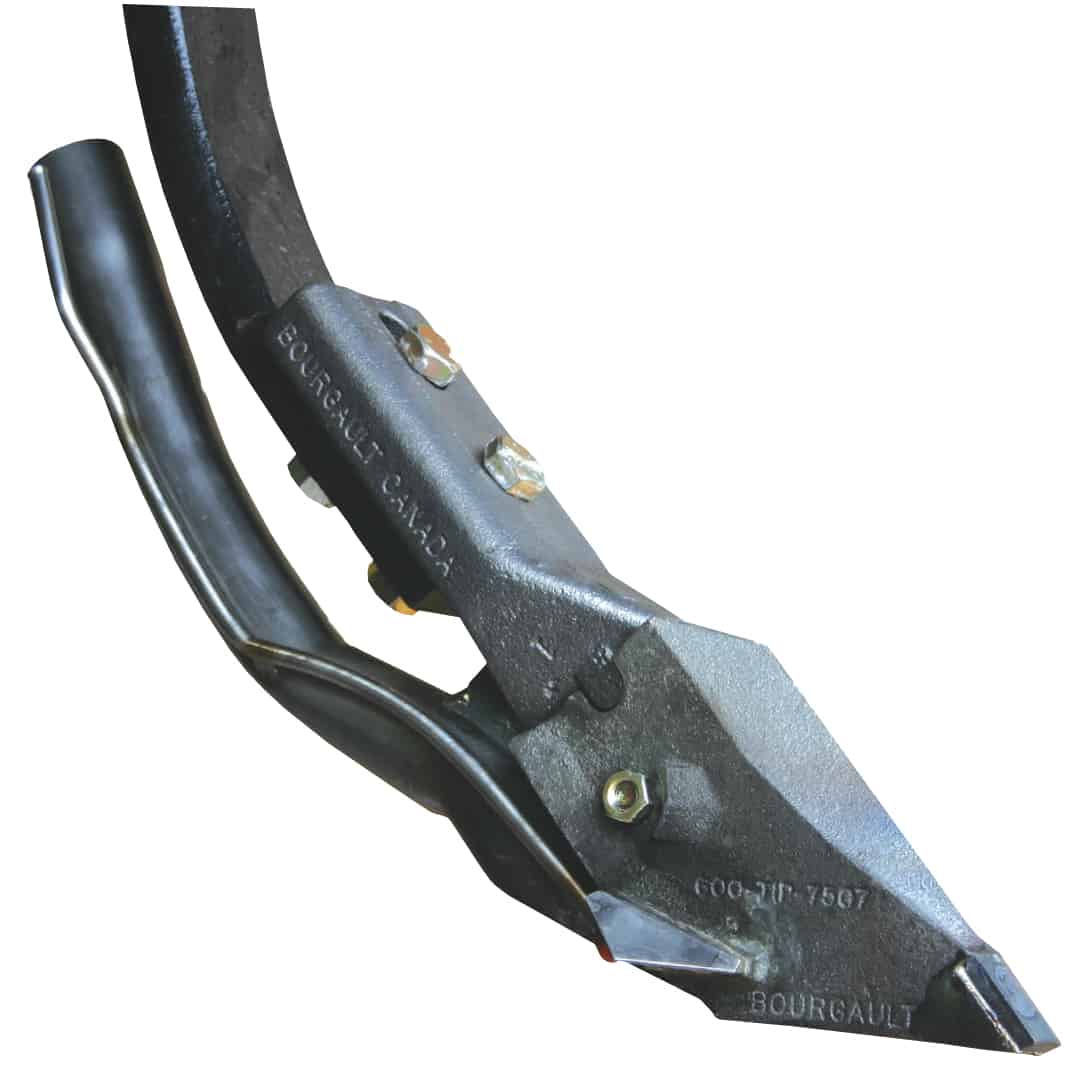 Fits: 47° and 50° C-Shank
Fertilizer Type: Liquid
Tube Size: Granular: 1-1/4" (32 mm) O.D.  Liquid: 1/4" (6 mm) O.D.
Bolt Hole Spacing: 1-3/4"  to 2-1/2" (44 – 64 mm) slotted bolt hole spacing providing the ability to fit many different makes and models.
Tip Options: Used with the replaceable tip 600-TIP-7507. The high-chrome tip is protected with a carbide insert on the nose and a solid carbide wing. The carbide placement provides sharp cutting edges for excellent penetration. Tips sold separately. See tip options here…
Overview: These unique Side Band openers provide good horizontal separation with a slight vertical seed/fertilizer separation. They work well when used with a pressurized liquid system. They are used with a replaceable tip to ensure high-wear points can be replaced at a lower cost.
Notes: Use 1/2" Hex Head Grade 8 bolts to install these openers. Sold separately.