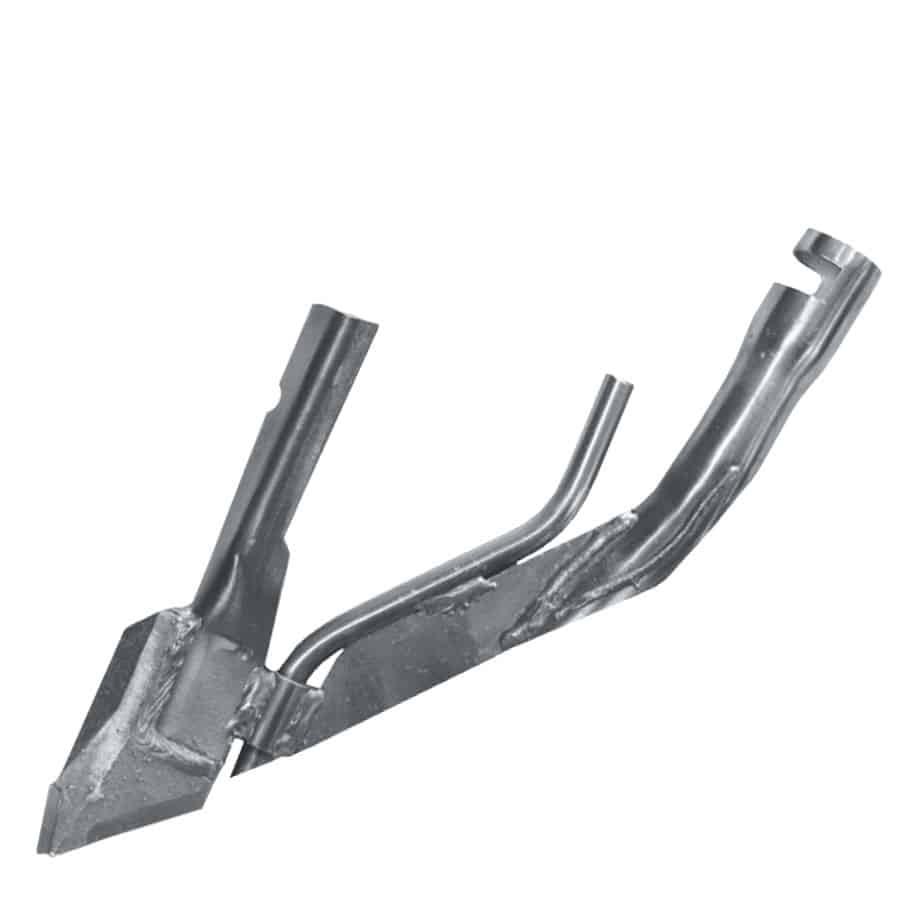 200-KNF-7551 & 200-KNF-7553
Fits: 200 Series Speed-Loc™
Fertilizer Type: Granular + NH3
Tube Size: Granular: 1-1/4" (32 mm) O.D. For different hose sizes a bushing may be used. See page 105 for bushing options.
7551: Cold Flow NH3 : 1/2" (12 mm) O.D.
7553: Hot Gas NH3: 3/8" (9 mm) O.D.
Tip Options:Welded 3/4" (19 mm) welded tip with extra carbide for long-lasting wear life.
Driver for Installation: 200-DRV-1010
Overview: This fertilizer knife is designed for use with Granular fertilizer and either cold-flow or hot-gas NH3 kits.
410-KNF-7551  & 410-KNF-7553 are  also available to fit the 410 Series Speed-Loc™. See here for more details…
Not recommended for seeding.