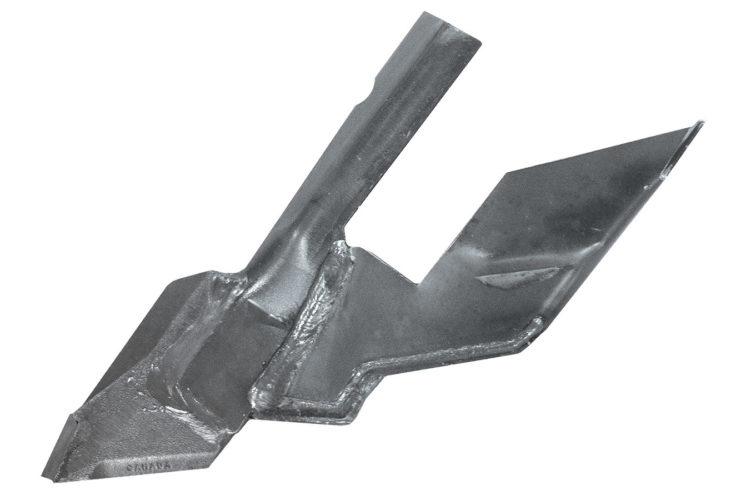 This Single Shoot Opener Fits: 200 Series Speed-Loc™
Fertilizer Type: N/A
Tube Size: N/A
Tip Options: The high-chrome welded tip has a carbide insert on the nose for a sharp cutting edge and extra wear life.
Driver for Installation: 200-DRV-1010
Overview: This funnel is reinforced with hard surfacing for longer wear life. It works with the square tube seed boot of the Seed Boot System. It also fits the Bourgault or Flexi-Coil square tube seed boot.